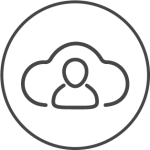 Cloud
Our Cloud Platform creates new revenue and new value-added experiences that make happier mobile consumers.
Synchronoss Personal Cloud
Which Do You Think Will Run Out Faster?
Cloud or Your Device Storage?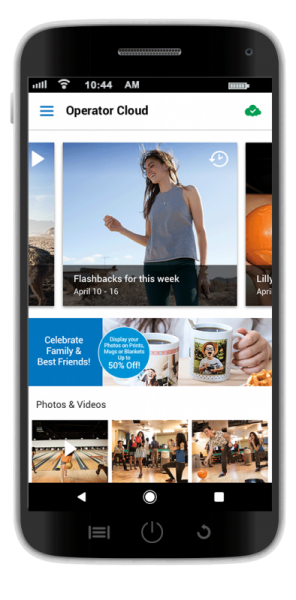 "Just snapping 5 photos a day without downloading a single app results in a device's storage full within 6 months."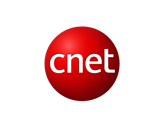 A Better Customer Experience
Our agnostic, scalable Cloud service creates new revenue, a great value-added service and improved NPS.
Synchronoss Content Transfer
Fast Wireless Transfer, Even Faster Out of the Store.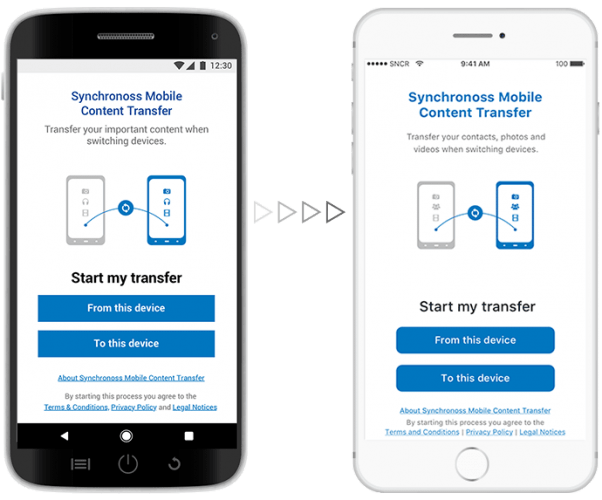 Give Your Subscriber What They
Really Want – Their New Device.
Our secure, fast, wireless transfer of personal content across OSs, helps your subscribers get their content on their new device and then get on their way.

Synchronoss Out-Of-Box Experience
Your Setup Experience: Seamless, Simple, Strategic.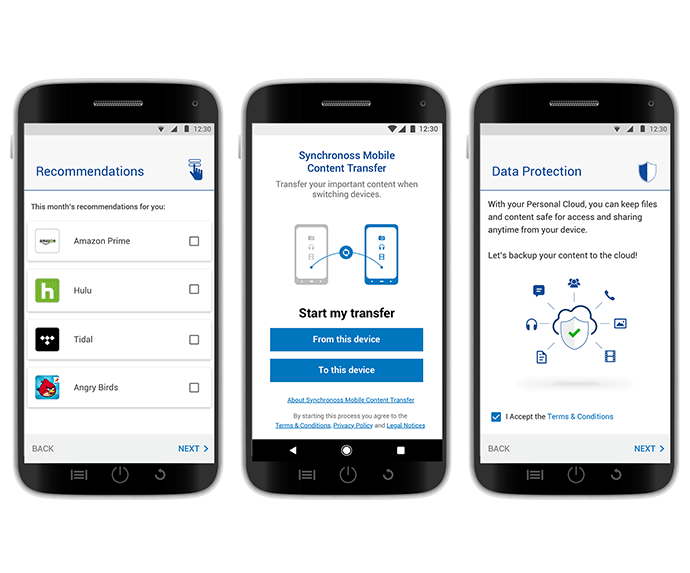 Make Sure Your Subscribers
Get a Simple Device Set Up.
Our Out-of-Box experience ensures easy device set up and puts your favorite apps front and center.