Advanced Messaging
RCS is the next step for Operators and Enterprise to take P2P messaging closer to IP functionality. We help take it the rest of the way.
Do More With Friends and Brands.
And Never Leave the App
Messaging is surpassing every other type of app in terms of engagement and revenue. Synchronoss Advanced Messaging brings together the best of Person-to-Person (P2P) and Application-to-Person (A2P) to create a powerful seamless experience platform that brings people and brands closer together than ever before.
Do More With Friends
Send a call that tells your friends what you're calling about. Coordinate group meetings. Transfer money across currencies.
Do More With Brands
Buy tickets, meals, media and send them to your friends. Get really smart service from a Bot and enjoy dealing with brands again.
Do More With Services
Create a digital self service experience that knows what your customer needs before you do.
Synchronoss Advanced Messaging brings
people and brands together.
Innovative P2P Features with
SMS Ubiquity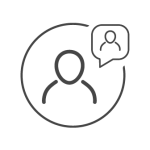 Our client has advanced P2P functionality that takes RCS/SMS to the next level with compelling group chat and interactive media features.
Robust A2P Functionality
for Brands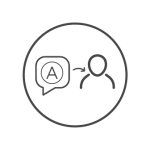 Common A2P functionality in our client gives brands the power of marrying dialogue and commerce.
Messaging as a Platform
for Operators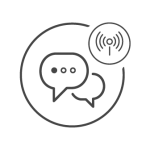 Our platform gives Operators and Enterprise the ability to manage operations as well as the ability market their own services with the same tools.
What if Chat Bots Could Care for Your Customers Before They Knew They Needed it?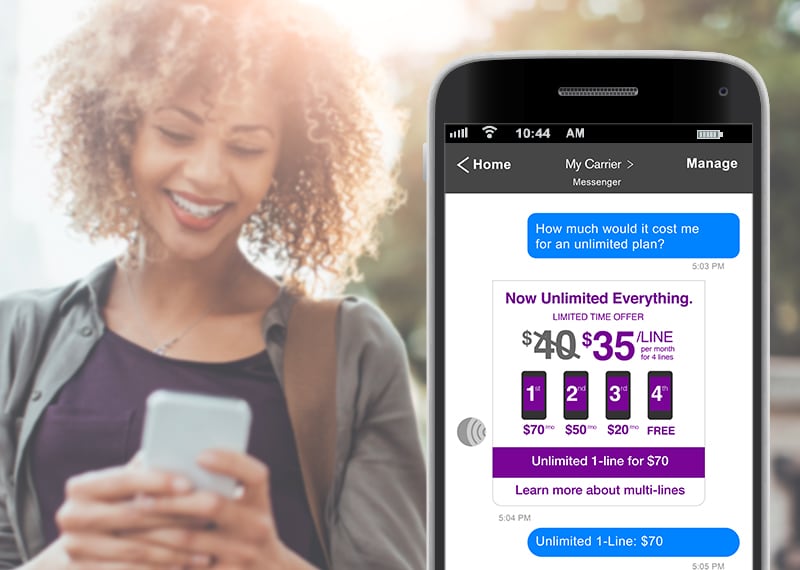 Messaging is becoming the most common way for Enterprise to talk to, market, and care for their customers. Our Advanced Messaging platform can give you pinpoint, customized, intelligent touch points throughout your digital channels.
By 2020 80% of Brand Dialogue will not involve a human being.
Get a Free Digital Assessment
If you're in the throes of digital transformation,
there might be an easier way to get a quick win.