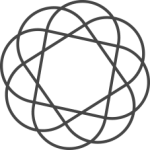 Digital Platforms That Power Your Digital Future
Using the Synchronoss Digital Experience Platform, you can reduce your time-to-market and simplify your IT delivery. Our low code journey and integration platform allows you to unify critical customer and journey insight across all your systems and configure journey and channel business rules in a single, easy to use tool.

Synchronoss Has Acquired Honey Bee Solutions; Omni-Channel Journeys Engine
The Synchronoss Digital Experience Platform creates Digital Journeys that can be operated by CMO, CDO and CIO team members. Working together, they can create and manage digital journeys that pause and resume, sharing real-time customer data, choices and actions across channels.

•  Allows for "pause and resume" across channels
•  A consistent experience for customers, optimized for each channel
•  Can be integrated into existing sales channels e.g. POS, online
•  Helps maintain simplicity as channels proliferate e.g. Chat bots, apps, social
Easy Journey Configuration
Configure your end-to-end digital sales journeys with our intuitive drag-and-drop editor and component library, empowering your business users to take control over the fine tuning of enterprise-grade workflows, customer and user experience, business rules and integration.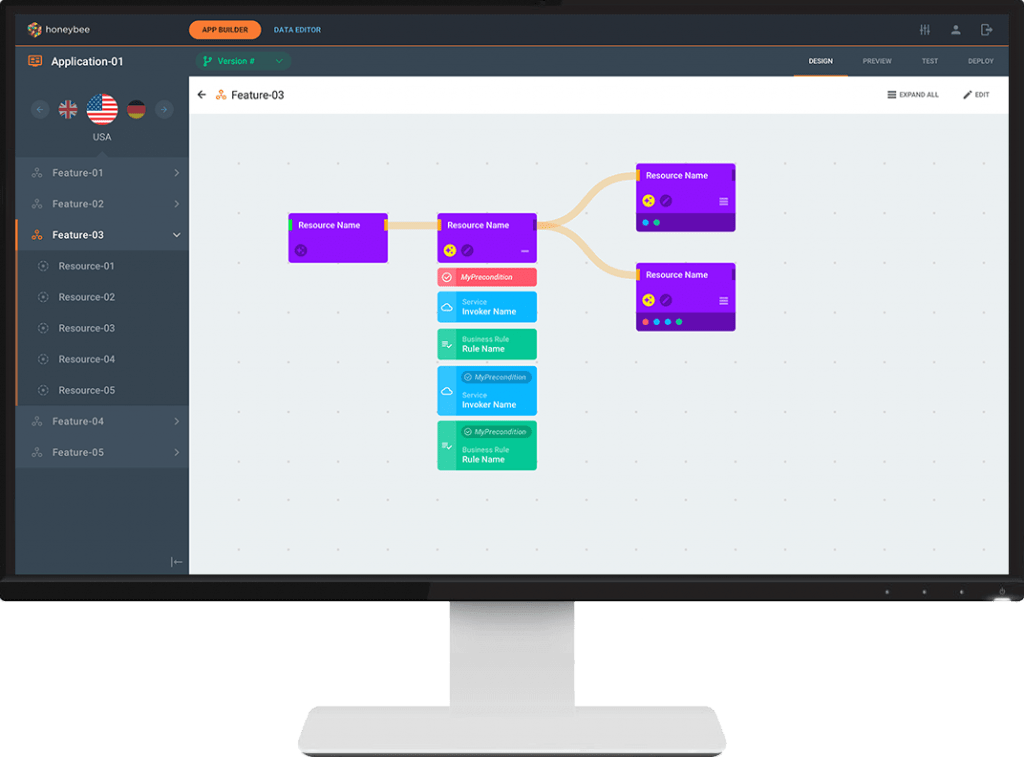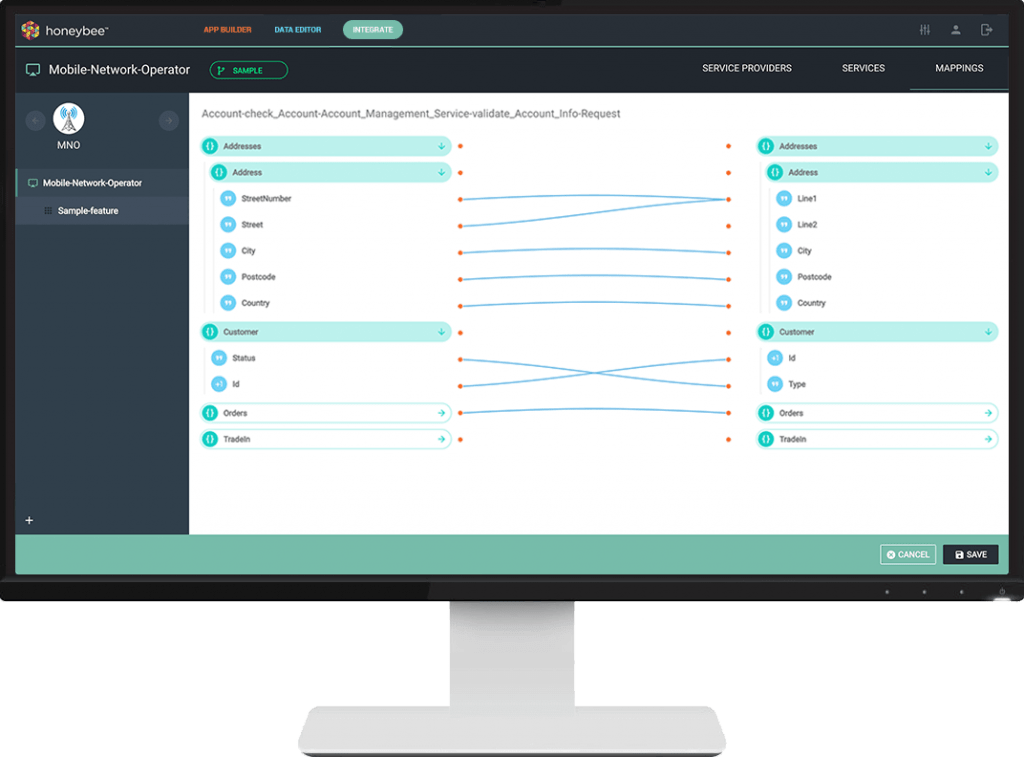 Clever Integration
Take the pain out of integration by letting Synchronoss Platform manage the connectivity between your existing systems, 3rd party services and sales channels. With business process and logic defined in one place, channels become simpler to manage so your team can focus on your sales experience.
Simplified Implementation
Let your implementation team focus on the business problem without getting held back with technology limitations. With Synchronoss Platform managing the end-to-end build and deployment cycle, your business will see an increase in the quality of every release at substantially reduced risk and cost.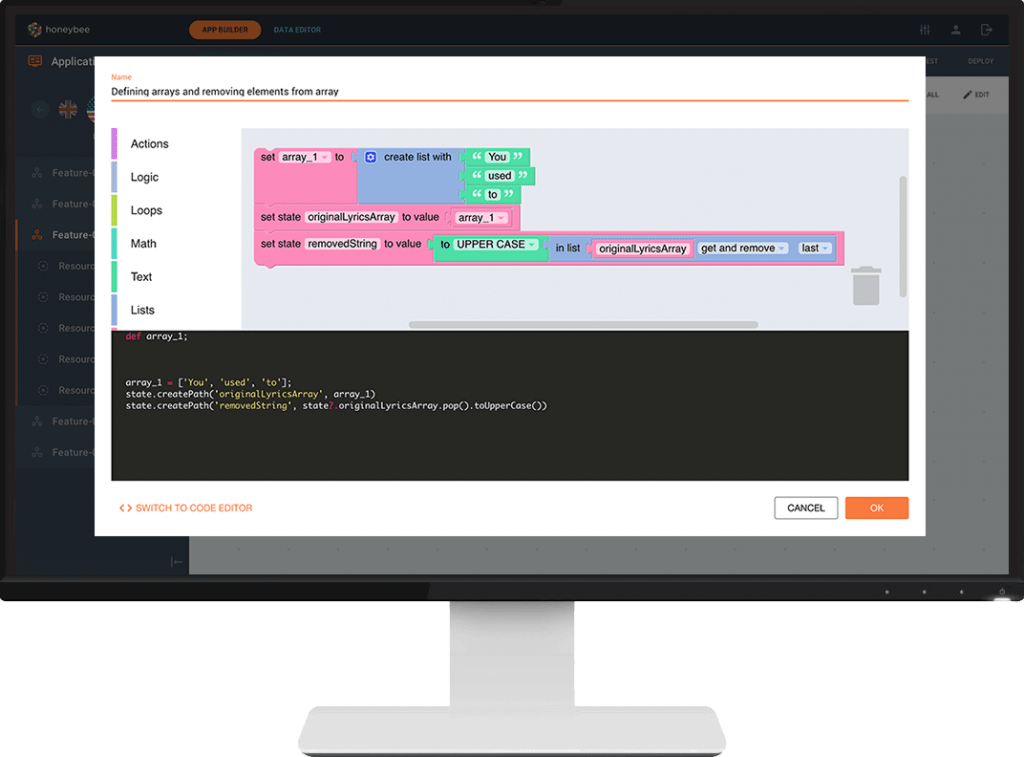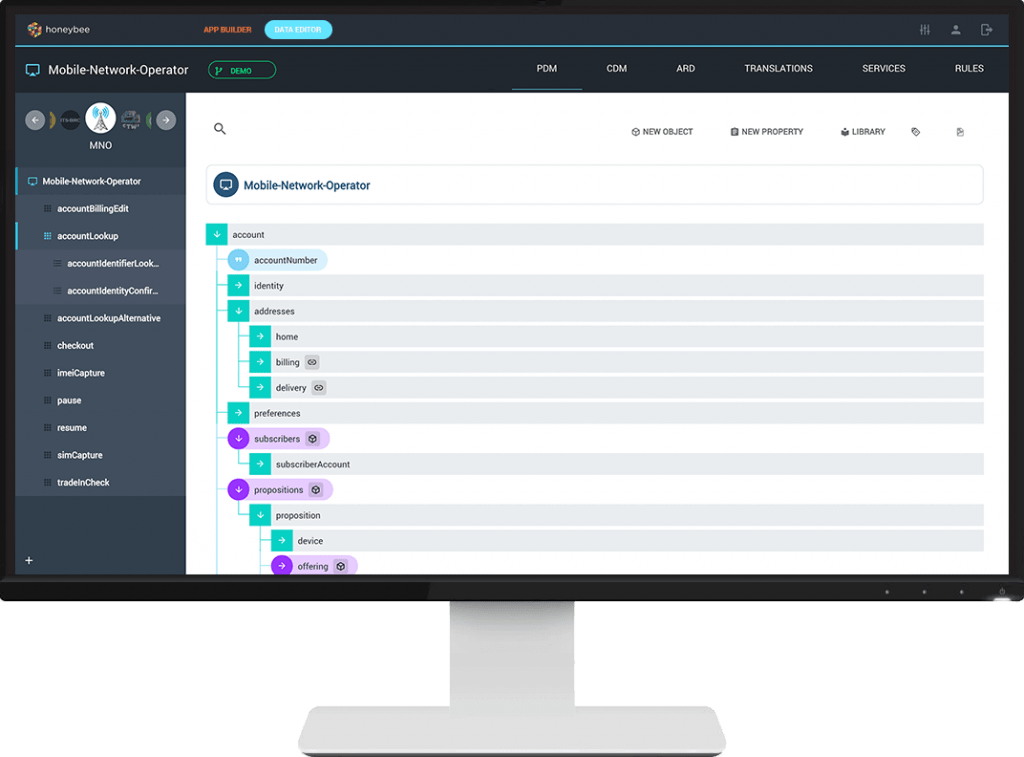 Omni-Channel Journey Engine
Allow customers to pause-and-resume their journey between channels to offer them a consistent, optimized experience. Get a head start as newer sales channels such as chat, apps and social media become more popular.
Synchronoss Digital Journeys
Synchronoss has acquired Honey Bee Solutions that drives the creation of digital journeys. Synchronoss Digital Journeys lets your resources build new digital customer journeys in a low code environment connecting all your multiple channels, real-time to your existing disparate data.
Activation, Automation
& Data Orchestration
Today's Business Customers want a powerful, easy-to-use self-service tool to optimize their connectivity to your networks and access multiple lines of services and applications.
Our platform integrates into your existing back office silos saving you integration costs and time to market. We create automated work flows that create low cost efficiencies and enable new revenue.
Digital Broker is an automated ecosystem for ISV onboarding and device management for B2B Operator customers.
Synchronoss Digital Broker can help service providers better serve their business customers.
Synchronoss Digital Portal creates a powerful, B2B online user experience for purchasing and self-service while combining complex back-end order processing and information silos.
Our technology unifies disparate digital self-service and buy flow experiences creating seamless experiences across multiple internal businesses. This is powered by intelligent merchandising to drive engagement and new revenue across multiple channels.